Taipei, Aug. 3 (CNA) Visiting international musicians Monday praised Taiwan's COVID-19 prevention efforts, which have allowed major performing arts events to resume in Taiwan in contrast to ongoing cancellations around the world amid the pandemic.
Taiwanese-American violinist Lin Chao-liang (林昭亮), who arrived in Taiwan on July 13 from Houston for the Aug. 2-9 Taipei Music Academy and Festival (TMAF), praised Taiwan's dedication to ensuring the safety of its citizens against the novel coronavirus.
"Taiwan's success is one of the leading examples for the world," said Lin, a Taiwan-born violinist, whose concert career of 40 years began in 1980 when he performed with the New York Philharmonic.
Described as one of the leading ethnic-Chinese musicians along with Paris-born cellist Yo-Yo Ma by Culture Minister Lee Yung-te (李永得), Lin has performed as a soloist with every major orchestra around the world.
In addition to directing the TMAF, Lin will personally lead an ensemble of some 10 local and international musicians playing the violin, viola, cello, double bass and piano at the festival's All-Star Concert on Monday evening and also perform in an orchestral concert on Aug. 9 at the National Concert Hall.
Lin described the opportunity to be able to perform during the pandemic as a miracle because most performing arts performances around the world have either stopped or are being staged virtually.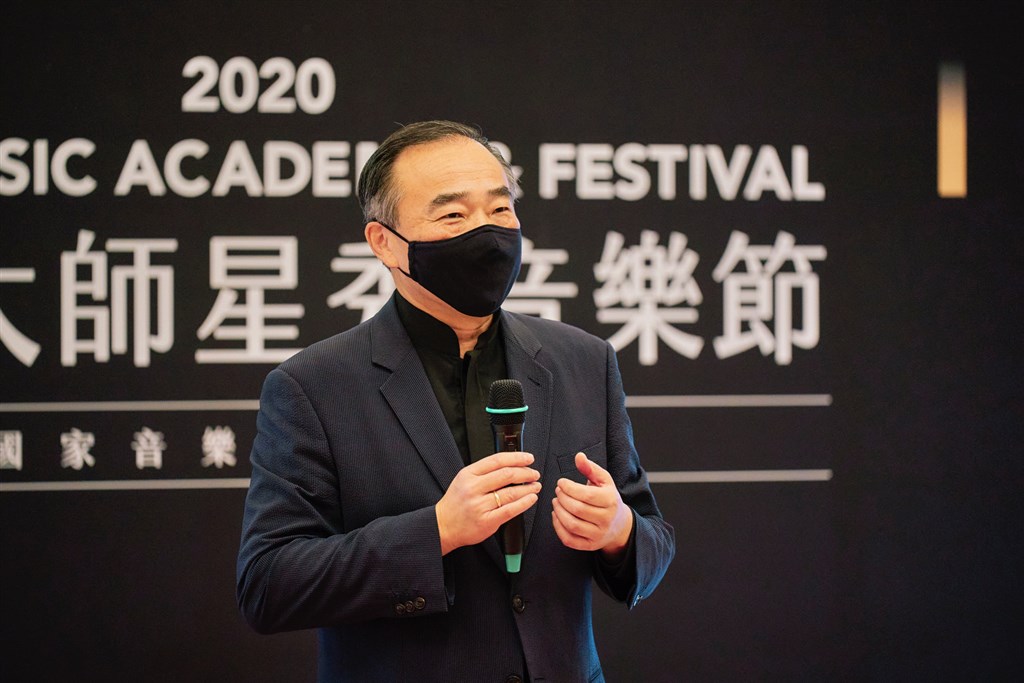 "The situation in America is very disheartening, so when I arrived in Taiwan and later was lifted from quarantine, I felt I was free. I was able to hug other fellow musicians, which was something that I wasn't able to do for so many months," Lin said.
When he was rehearsing with other international musicians in Taiwan, he found out that many were just like him and have not been able to perform publicly since March, Lin said.
"In America, performing arts centers like the Lincoln Center are all closed and most likely will be closed for the rest of the year or possibly longer. However, performing arts centers in Taiwan are seeing full houses. It is so exciting for me to see the accomplishments of my motherland (Taiwan)," Lin said.
Meanwhile, American violinist and concertmaster David Chan of the New York-based Metropolitan Opera Orchestra, who arrived in Taiwan on July 17 from New York for the festival, TMAF, praised Taiwan's mandatory 14-day quarantine measures.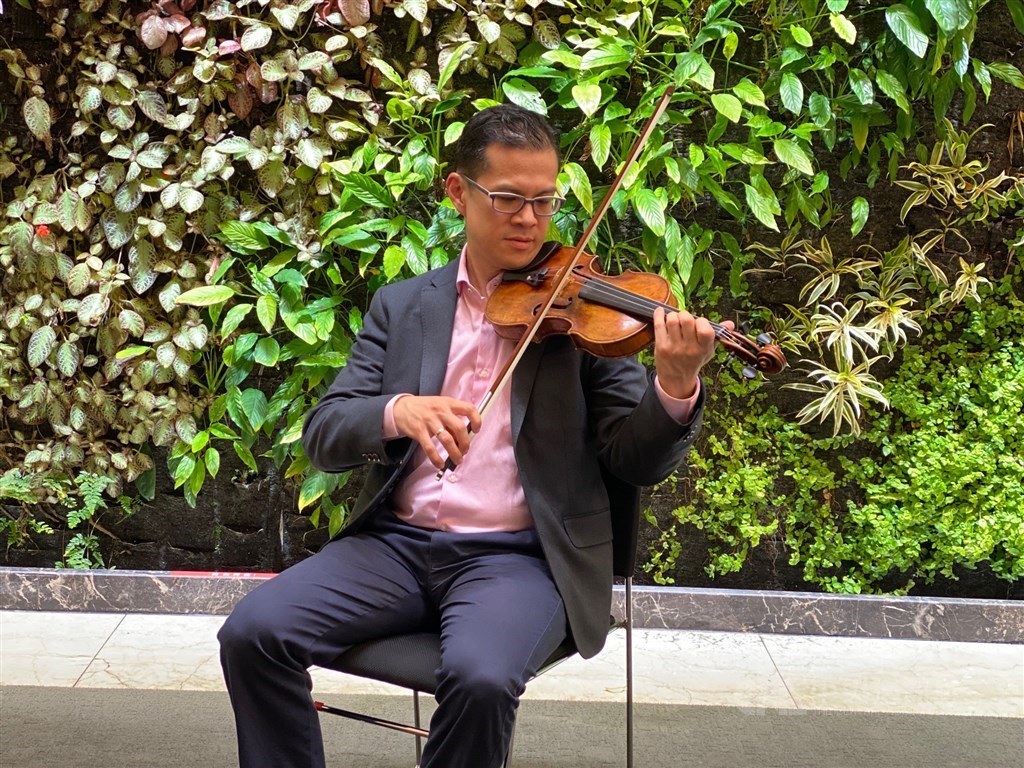 "Taiwan has been able to contain the virus and proceed much more with normal life compared with many other places," Chan told CNA. "The ability to carry on with a lot more normal activities, see family and friends, and go out together to eat makes a huge difference."
Chan will also be performing with Lin at the All-Star Concert Monday evening and the Aug. 9 orchestral concert.
To date, Taiwan has recorded a total number 475 COVID-19 infections since the pandemic began late last year, with 383 classified as imported.